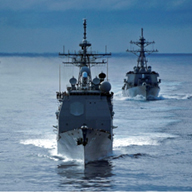 Products
Woojung Marine designs and develops high-technology products. We develop marine products to meet today's challenges and provide innovative and integrated solutions that strengthen customer's enterprises.
---
We have performed salvage and wreck removal projects for the Coast Guard and Korean Navy. Woojung Marine handles even the most difficult salvage projects in a timely and cost effective manner.
Throughout our history, we have engineered and manufactured a wide array of cargo securing systems and equipment for the ROKN. Our vehicle & heli. tiedown systems are the standard for Korean military communities.
Woojung Marine has several years experience of subsea equipment design, manufacturing and installation activity.
Woojung Marine has been equipped enough with the newest facilities to be a leading supplier for the nation's key industries: Specifically, we have been specialized in manufacturing marine cranes, doors and winches for ships.
We work across all industry sectors and are experts in all aspects of materials joining and related technologies.
Woojung Marine has been involved in various outfitting equipments for many years for the marine Industries.